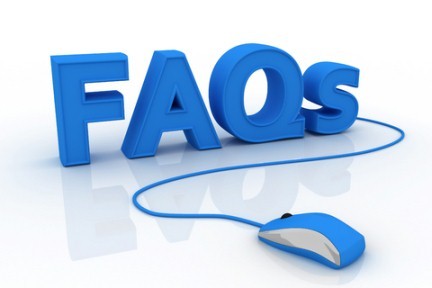 If you require immediate assistance you can contact our helpdesk by emailing info@ideashifters.com & a friendly customer support person will be happy to assist you.
Questions about IdeaShifters Research Panel
HOW DO I BECOME A MEMBER?
It's very easy.
Simply fill in your details on our sign-up page. We'll send you a link to the application form so you are able to confirm your membership. If you are 14 or younger, ask your parent or guardian to apply on your behalf and become a member and you can take part in the surveys via them.
CAN I JOIN THE PANEL IF I LIVE OUTSIDE OF US?
Yes, we are currently recruiting for US only. We will keep you posted on when we open our gates for other countries as well.
WILL IT COST ME ANYTHING TO JOIN IDEASHIFTERS PANEL?
There are no costs associated with joining the panel and you can leave at any time. However, you will need an e-mail address to receive invitations to participate in surveys and you need to be able to access the internet to complete our online surveys.
WHAT HAPPENS AFTER I JOIN?
We will send you an e-mail welcoming you to IdeaShifters and you will begin receiving e-mail invitations to take surveys. The e-mails will contain all the information you need to take part. Once you complete the survey, you'll have the opportunity to earn points and will be entered into our quarterly prize draw.
QUESTIONS ABOUT SURVEYS
WHY ARE SURVEYS CONDUCTED?
Surveys are conducted because businesses, governments, public bodies, and similar organizations are interested in the views and attitudes of the people who use their products and services. The more they know about what customers and citizens think, the easier it is for them to improve and adapt what they supply.
HOW OFTEN WILL I BE ASKED TO TAKE SURVEYS?
We send out survey invitations on a regular basis, but cannot say who or when any member will receive invitations. This is because each survey is customized and based around the research goals for each individual client. Depending on your profile, we may ask you to complete surveys more or less often. For this reason, we ask you to keep your profile as up to date as possible. Please note some firewalls may prevent delivery of our survey invitations.
HOW LONG DOES AN AVERAGE SURVEY TAKE TO COMPLETE?
The number of questions varies from one survey to another. We try to keep surveys as short as possible, although we have to make sure the results are meaningful. In general a survey should take around 10 to 15 minutes to complete.
QUESTIONS ABOUT PRIVACY
IF I BECOME A MEMBER OF IDEASHIFTERS RESEARCH PANEL, WILL I RECEIVE E-MAILS ADVERTISING OTHER PRODUCTS AND SERVICES?
No. We do not sell the personal information of our members and we will never try to sell you a product or service.
WHO CAN I TALK TO IF I HAVE ANY PRIVACY CONCERNS?
Contact information is provided in our Privacy Policy, which is linked from the bottom of the pages on the IdeaShifters website.
WHY DO YOU NEED MY PERSONAL INFORMATION?
We need personal information about you for a number of industry specific reasons. Here are a few; to tailor survey invitations to you and to closely monitor fraudulent activity. For example, to avoid bias our projects are evenly targeted by residential postcode or your age and occupation (as one example). As we have a two members per household rule (to again eliminate bias in our sample) we need your data to cross reference. Your information also allows IdeaShifters to communicate with you about your panel membership and survey participation.
Please refer to our Privacy Policy for more information.
QUESTIONS ABOUT REWARDS
HOW AND WHEN I WILL BE REWARDED FOR MY PARTICIPATION IN A SURVEY?
You earn points for every survey you complete. The number of points per survey varies based on time necessary to complete it, the audience being requested, and the survey's complexity. Ten points is equivalent to a $1 value. The minimum amount you may redeem is 100 points. Points are redeemed only batches of 100 as Amazon.com* gift codes.
We are working with vendor partners to broaden and deepen the redemption award possibilities. Accuracy of responses to surveys you receive from us is critical. Points are not guaranteed. Points are granted after a study is complete and responses are validated for reasonableness and accuracy. When the validation approves your responses to a survey, points are rewarded as described.
You will receive your redeemed gift-codes within a few days from the first business day every month.
WHY DID I GET AN E-MAIL WITH A LINK TO JOIN IDEASHIFTERS IF I DIDN'T APPLY MYSELF?
It is possible that someone made a typing error and accidentally submitted your e-mail address while asking to become a member of IdeaShifters. It's also possible that someone has used your e-mail address without your permission. If you don't want to join, simply ignore the e-mail and the reminder that will be sent. Your details will not be included on our members' list and you will not be contacted again.
WHAT IS A COOKIE NOTICE?
Our website uses first and third party cookies and other technologies so that we can remember you, understand how you use our site and our surveys, and to prevent fraud. To know more about this, you may visit our Privacy Policy.